Commercial Cleaning Services
Do you need your office or commercial premises kept sparkling clean to help impress your valuable customers? Jens Home and Office Cleaning Services can help with the wide range of professional commercial cleaning services that we offer. As one of Sydney's leading independently owned cleaning companies, we know that to provide the excellent levels of service and highest possible standards that today's customers demand, requires three things. Great people, excellent training and professional procedures.
Professional cleaners you can trust
At Jens Home and Office Cleaning Services, we focused on building these three things into our business from day one. We know that the cleaning business is as much about people as anything else. If you don't treat your staff properly they will never provide the high levels of service that today's customers demand.
That's why we select our staff for their friendly, dedicated, professional attitude first and then invest in them by providing training in all areas of cleaning to ensure they provide the highest levels of service to our customers.
We have also developed our own cleaning procedures which all our staff are trained to follow. This ensures that we provide a consistent level of service to all our customers regardless of size or location.
So if you are looking for a trustworthy cleaning company that is dedicated to providing truly excellent service. Give Jen a call on 0425 211 974 for a free no obligation quote.
Commercial cleaning services we provide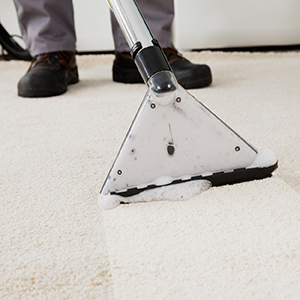 Jens Home and Office Cleaning Services can provide a range of high-quality cleaning services including:
Office cleaning – We provide high-quality office cleaning services to help keep your office clean for both staff and customers. We provide a flexible service and can arrange cleaning at any time to suit your business and operating hours.
Carpet cleaning – Your carpets play a leading role in helping to provide a clean and presentable atmosphere in the workplace. Regularly cleaning your carpets not only removes those unsightly stains, but it can also extend the life of your floor coverings helping to reduce costs as well. Dirty carpets can affect the overall air quality in an office, so regular cleaning is a great idea to help keep staff and customers happy and healthy!
Computer equipment cleaning – With staff regularly eating at their desks, computer equipment can easily become contaminated. This not only presents health risks it can also significantly shorten the life of keyboards and mice. By regularly cleaning computer equipment you can help extend the life of these expensive components.
Hard floor cleaning – Hard floors in showrooms, reception areas and canteens require regularly scheduled cleaning to prevent excessive wear and tear. At Jen's Cleaning services we can clean all types of hard surface including, stone, wood, marble and rubber.
If you would like more information about our range of high quality, commercial cleaning services give us a call on 0425 211 974 or contact Jen at jen@jenscleaning.com.au for a free no obligation quotation.