Office Cleaning Castle Hill
If you're looking for reliable, ethical, efficient office cleaning Castle Hill, then you're on the right page. Here at Jen's, we've been making offices sparkle around Sydney's northwest for years. Our clients return to us time and time again because they know they can count on us – without hesitation. As an independent, local business, we're proud to have become such an important part of the Hills District community.
Expert office cleaning
We're proud to be considered the go-to business for office cleaning in Castle Hill. For jobs small and large, we offer a thorough, yet sensitive, service. Rest assured that we'll remove every speck of dirt, dust and grime from your premises, but without making any changes. That's right, you'll find everything just as you left it, only cleaner and fresher.
Customised office cleaning in the Castle Hill area
No two offices are the same. To that end, we tailor our office cleaning in Castle Hill services to meet your needs. If you're looking for a comprehensive job, then we'll take care of absolutely everything, from vacuuming carpets and sorting out recycling bins to dusting electrical items and wiping computer screens. However, if you need just one or two services, then that's fine, too.
After all, we're here to work around you. We'll arrange our visits to suit your routine. When it comes to office cleaning in Castle Hill, we do like to pop by regularly, because it leads to the best outcomes. But, if you need a one-off clean because you're moving office – or for some other reason – then please don't hesitate to ask.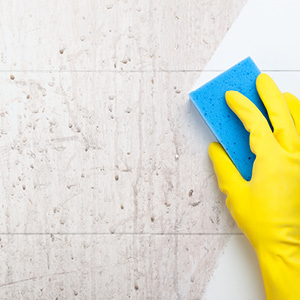 We use environmentally-friendly products
Caring for the environment is important to us, as is minimising the long-term impact of heavy chemicals. That's why we use high-quality products that are as environmentally-friendly as possible. Moreover, we're able to cater to sensitivities and allergies. In most offices, these are an issue for at least a few employees. So, please let us know of any concerns. We'll tailor our office cleaning in Castle Hill services accordingly.
Get in touch today!
Would you like to find out more about our office cleaning Castle Hill services? Whether you need to ask a quick question, book an appointment or request an obligation-free quote, please call our friendly team on 0425 211 974 or fill in our online contact form. We look forward to bringing the pizzazz back to your office space.